Mindful Growth
at Fullerton College
About the Fullerton College Mindful Growth Initiative
The Fullerton College Mindful Growth Initiative was developed in 2014 under the California Community Colleges' Success Network (3CSN) Habits of Mind Initiative which is aimed at addressing the affective domain in learning communities.
The Mindful Growth Initiative includes mindfulness and mindset pedagogies and practices open to all Fullerton College students, staff, faculty, and administrators.
Planning Group
Co-Coordinators
Deidre Hughes
Deidre Hughes has formal training in growth mindset and mindfulness practices and considers them an important element of her pedagogy. In 2015, she completed her certification as a Mindfulness Educator through Mindful Schools and is also certified through the International Mindfulness Teachers Association (IMTA). She is a Trained Teacher of Mindful Self-Compassion for Teens and Young Adults (MSC-T), and Mindful Self-Compassion (MSC). She leads drop-in mindful awareness classes, MSC-T and MSC programs, and mindfulness workshops for the Fullerton College community.
Miguel Powers
Miguel Powers has been practicing, researching and presenting about growth mindset and mindfulness since 2014.  He earned his doctorate in Education from UCLA in 2015 for his work researching the benefits of mindset for faculty and students. Collaborating with colleges across the United States and abroad, he co-facilitates a statewide Community of Practice implementing and researching Growth Mindset and Habits of Mind strategies to improve student success. At Fullerton College, he serves as the Pathways Transformation Initiative Growth Mindset Coordinator and the Mindful Growth Co-Facilitator, promoting mindfulness and growth mindset across campus.
 Amy Garcia
Amy Garcia has been a full-time instructor at Fullerton College in the Reading Department and Mindfulness Program for 17 years. Amy has been involved in the Mindful Growth Initiative since 2015 and currently teaches MIND 101 Mindfulness and Self-Compassion. She is a Trained Teacher of Mindfulness through the UCLA Semel Institute, Training in Mindfulness Facilitation [IMTA, CMT-P]. She has been practicing mindfulness in her personal life since 2010 and believes in the importance of this practice as an incorporated component to all courses she teaches. Additionally, Amy has taught introductory and drop-in mindful awareness classes for Fullerton College and the surrounding community.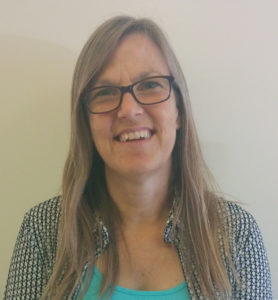 Carol Henke
Carol Henke began using mindfulness practices in her classes in 2014 to help students stay grounded during exams. As gallery director, she has embraced the opportunity to bring mindfulness to the Fullerton College Art Gallery. Holding Mindful Mondays in the gallery offers an opportunity to enjoy a mindful break, surrounded by artwork.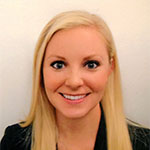 Jacque Johnson
Jacque Johnson has been teaching English at Fullerton College for the past three years. As a member of the Mindful Growth committee, she co-founded Fullerton College's Mindfulness Club and enjoys designing and leading workshops on campus, such as Personal Mindfulness Practices, Mindful Communication, and Mindful Argumentation. By leading these sessions and integrating mindfulness and growth mindset principles into her pedagogy, she intends to help others feel centered and empowered, strengthen their communication skills, and serve their campus communities.
 Jennifer Merchant
Jennifer Merchant is a Career Center Coordinator of Internships and Workforce and has been a member of the Mindful Growth Initiative Committee for over three years.  She began a daily practice of mindfulness several years ago and has recently included Mindful Self-Compassion into her routine.  She strives to promote mindfulness practices in students' career development including mindful interviewing techniques and mindfulness in the workplace.  She is also taking steps to become a Trained Teacher of Making Friends with Yourself: A Mindful Self-Compassion Program for Young Adults (MFY) and Mindful Self-Compassion (MSC).  At Fullerton College, Jennifer assists in the MFY programs and enjoys visiting classrooms to introduce students to mindfulness.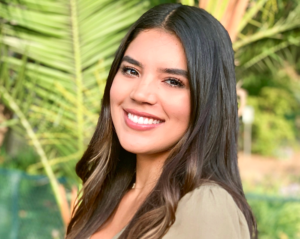 Valerie Ortega
Valerie Ortega is an adjunct professor in the Communication Studies Department. She began incorporating mindfulness into her life after dealing with various health issues. She quickly learned the many benefits mindfulness provides for our body, mind, and overall health. She joined the Mindfulness Growth Initiative in 2021 and co-chairs the Mindfulness Student Club. She has found that practicing mindfulness has helped her professionally and personally and wants to show her students how these practices can help them as well – both academically and in their day-to-day life – by incorporating mindfulness into her all her courses.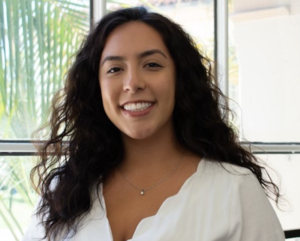 Mayra Rodriguez Perez
Mayra Rodriguez serves as a Peer Mentor for the Teacher Pathway Program at Fullerton College. She began incorporating mindfulness practices in her life three years ago. This past year she became involved with the Mindful Growth Planning Group by offering a student perspective. She is excited to continue to work with the committee to spread mindfulness all across the Fullerton College campus.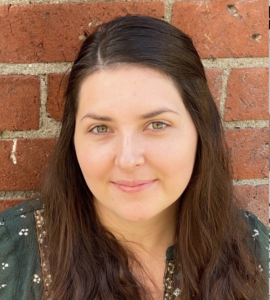 Kelly Salazar
Kelly Salazar serves as the Health Education Coordinator at the Fullerton College Health Center. She has a background in Public Health and prior to Fullerton College, served as the Wellness Program Manager at UCI's Center for Student Health and Wellness. In 2014, Kelly completed a nine-week Mindfulness Based Stress Reduction (MBSR) course through UCI's Samueli School of Integrated Health Institute. This led to her to incorporating mindfulness-based strategies into her personal life and her work with college students. As a member of the Mindful Growth Initiative, Kelly assists with Mindful Mondays and other mindfulness activities for Fullerton College students.
Jeff Samano is a full-time Communication Studies professor who began practicing mindfulness three years ago and has been a part of the Mindful Growth Initiative since 2017. He believes mindfulness is essential for reducing communication apprehension and is an evidence-based practice that can help anyone become a better public speaker. Through a pedagogy that embraces mindfulness, he believes mindfulness can have a positive impact on students' lives and improve their overall well being.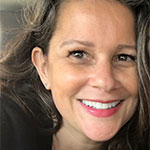 Tamara Trujillo
Tamara Trujillo has been incorporating mindfulness practices into her teaching since fall 2014, after receiving training through Mindful Schools. She is a member of the Mindful Growth Initiative Committee and is currently involved in creating a campus Serenity Garden as part of her work with that committee. A long-time practitioner herself, she credits mindfulness with helping her overcome a fear of flying and in helping her manage the many personal projects she balances outside of work.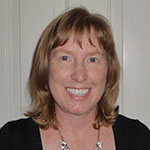 Valerie Tuttle
Valerie Tuttle has practiced mindfulness in her personal and professional life for many years and been a member of the Fullerton College Mindful Growth Initiative since its inception. She completed a year-long mindfulness teacher certification program in 2020 and currently is one of the instructors providing students the opportunity to become empowered through mindful awareness and self-compassion in the MIND 101 class. Valerie also facilitates campus workshops and volunteers to lead guided meditations for the campus community.